ABOUT GRAFFITI SOLUTIONS
OUR TEAM
Graffiti Solutions' Management Team comprises individuals with very specific skill sets. We make these people available to you as professional consultants with many years' of graffiti management (and specialist coatings) history of success.
When planning for graffiti management it is essential to consider and to incorporate a variety of site-specific, tailor-made graffiti reduction and prevention initiatives. Graffiti Solutions provides a way forward in the delivery of graffiti vandalism control.
Whether it's graffiti control, graffiti coatings, or specialist coatings for remedial and heritage work, we have an expert on hand.
STEVE HARRIS – MANAGING DIRECTOR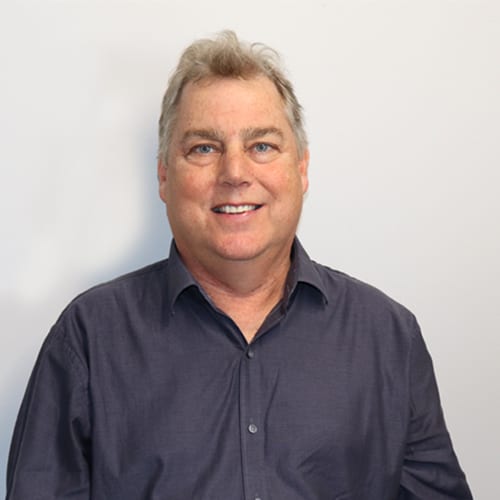 Steve has been Managing Director of Graffiti Solutions since 1997, taking the company to the forefront of the graffiti management and control industry in New Zealand.
Using his qualifications and experience in company management and property management, Steve is often called on to provide advice and consulting services to a diverse range of organisations.
Within Graffiti Solutions, Steve demonstrates his proactive approach to management by working with each client in a 'partnering' management style.  That means, as a client, you are kept informed of your contract's progression and programme; and, if you have any queries, the management team is only a phone call away.
NEVILLE WOOLCOCK – GSL GROUP MANAGER & GRAFFITI SOLUTIONS GENERAL MANAGER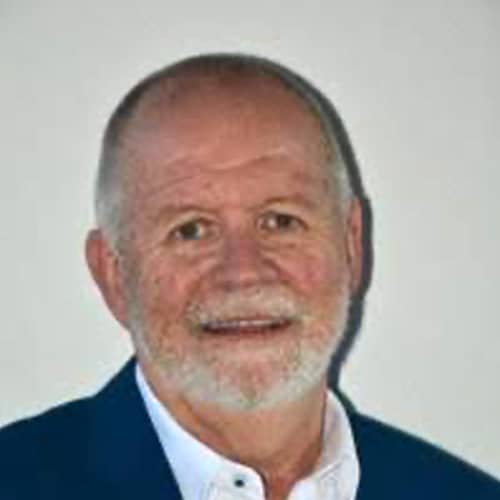 Neville has 44 years' experience in both construction and maintenance contracting.  A Civil Engineer, he has held senior roles at Works Infrastructure (now Downer), Fulton Hogan and W. Stevenson & Sons.
Neville brings a wealth of knowledge to his current role as GSL Group Manager. He is a dedicated champion in the excellence of health, safety, quality and environmental managements across all contracts that fall under his jurisdiction and he takes a strong leadership role in ensuring that clients' expectations are exceeded in this critical area.
His Key Skills are:-
Leadership and management of multi-disciplinary teams
Developments of high-performance teams/organisations
Operational Excellence in the delivery of construction, civil engineering and Infrastructure contracting operations
Collaborative working
TIM SMITH – SALES MANAGER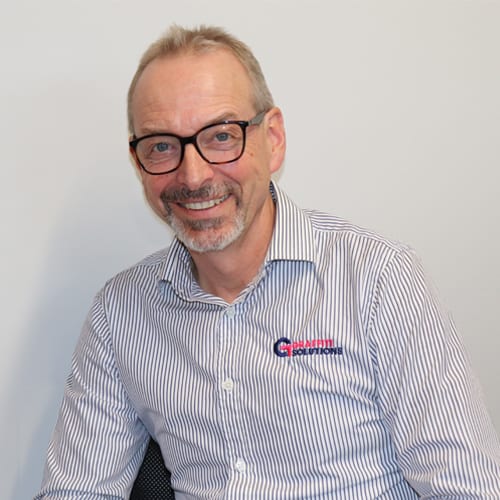 Tim has had over 30 years' experience in the construction industry and has been with Graffiti Solutions since 2005. Tim has extensive experience in the protection and cleaning of fragile substrates.
He has completed both internal and external management courses relating to the implementation of Company Safety, Environmental and Quality Policies – he is responsible for their development and implementation.  He is our "Environmental Champion" and has acted as Graffiti Solutions Ltd's Traffic, Safety, Quality and Environmental Manager for many of our largest on-going contracts.
Tim is responsible for pricing protection options to tenderers and passing on contractors' information to Graffiti Solutions' Operation Team.  His friendly and relaxed style means clients feel comfortable about phoning him any time they have a query concerning their company's graffiti management.
ROBYN SCOTT - OFFICE MANAGER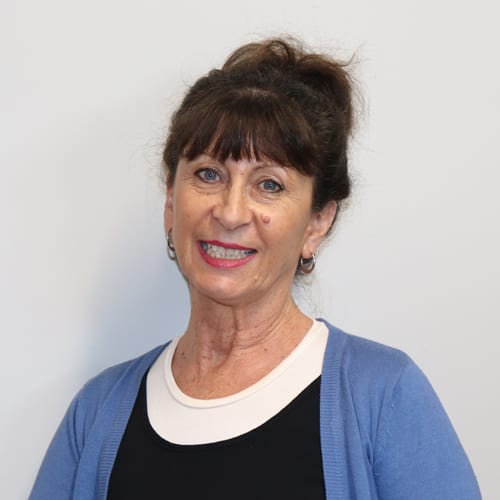 Robyn has been with Graffiti Solutions Ltd since 1997. Over that time she has progressed from being in charge of administrative duties to Office Manager. She is also responsible for running several large contracts, including the Auckland Motorway Alliance and CAF.
Robyn is responsible for day to day scheduling of graffiti removal jobs and ensuring all follow-up reporting is completed and issued to customers promptly. She also manages many of our HR functions and accounts receivable and payable.
CESAR SEMLE - CONTRACTS SUPERVISOR, SOUTH ISLAND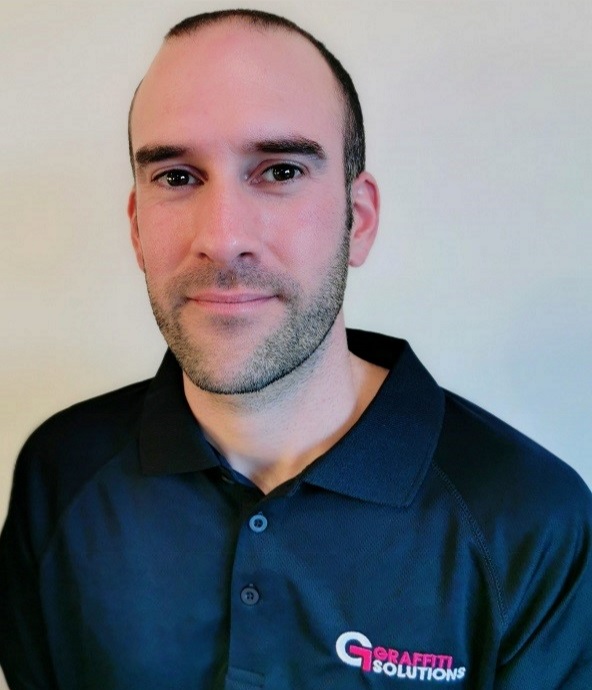 Originally from Argentina, Cesar is a fully (NZ) Qualified Painter and Specialist-Coatings Applicator.
He manages projects all over the South Island from Christchurch HQ.
Cesar has Elevated Work Platfom and Supervisor Qualifications from SiteSafe. He also has STMS Level 2 & 3 (NP) and a current First Aid Cetificate. He has had extensive experience on Motorway projects both prior to opening and during construction.
RY COOPER – RESOURCE MANAGER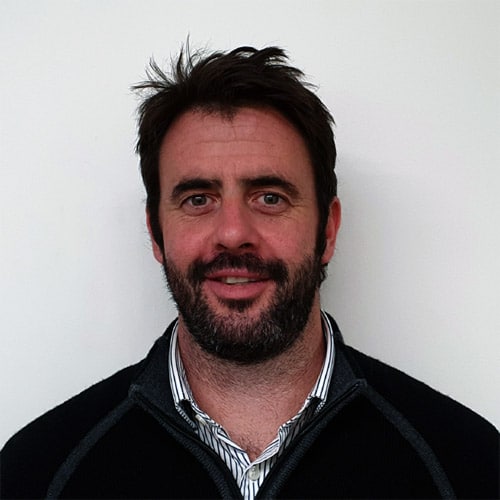 After 13 years as an Operator on the tools at Graffiti Solutions, Ry is now Resource Manager.
Based in Auckland, Ry manages our Operations Teams throughout New Zealand on a daily basis.
He has intrinsic knowledge of labour requirements for various systems for a whole range of substrates and will allocate the required man-hours to each project ensuring that the work is completed to a high degree of finish in a timely manner.
Prior to our crews commencing a new project, Ry will meet with the main contractor's representative on-site to assess the most effective process to complete the works.
REBECCA HARRIS – CONTRACTS MANAGER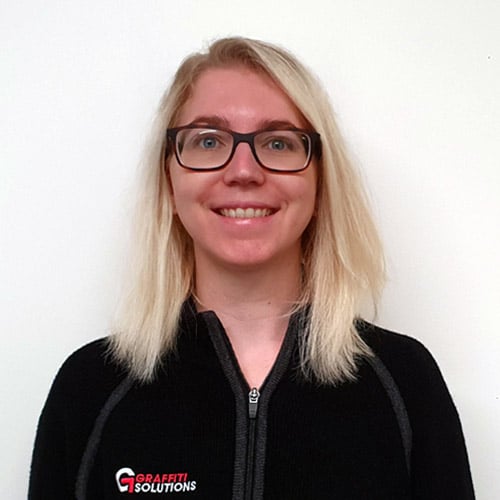 Rebecca has been with Graffiti Solutions since 2014. She prepares the contractual documentation, working in with the Resource Manager to ensure all the relevant paperwork is ready before the company proceeds with a project.
Rebecca is responsible for a range of administrative tasks including health and safety documentation, IT and job management systems, coordination with clients, and financial reporting.