OUR SISTER COMPANY OFFERS UNIQUE SOLUTIONS FOR GLASS PROTECTION
GSL Glassguard Ltd are leaders in the protection of glass, polycarbonates and acrylics
from graffiti etching, forced entry and solar protection.
Contact us nationwide on 09 525 7652 or [email protected]
GSL Glassguard operates under the umbrella of Graffiti Solutions' proven Health & Safety, Quality, and Environmental systems, but specialises in the protection of glass, polycarbonates, and acrylics from graffiti etching, vandalism and breakage.
GSL Glassguard specialises in the specification, provision and and application of:
Etching and graffiti protection films
Printable graphic films
Existing scratch removal or minimisation
Shatter control for safety
Security window laminates
Solar Protection films
Blinds and sunscreens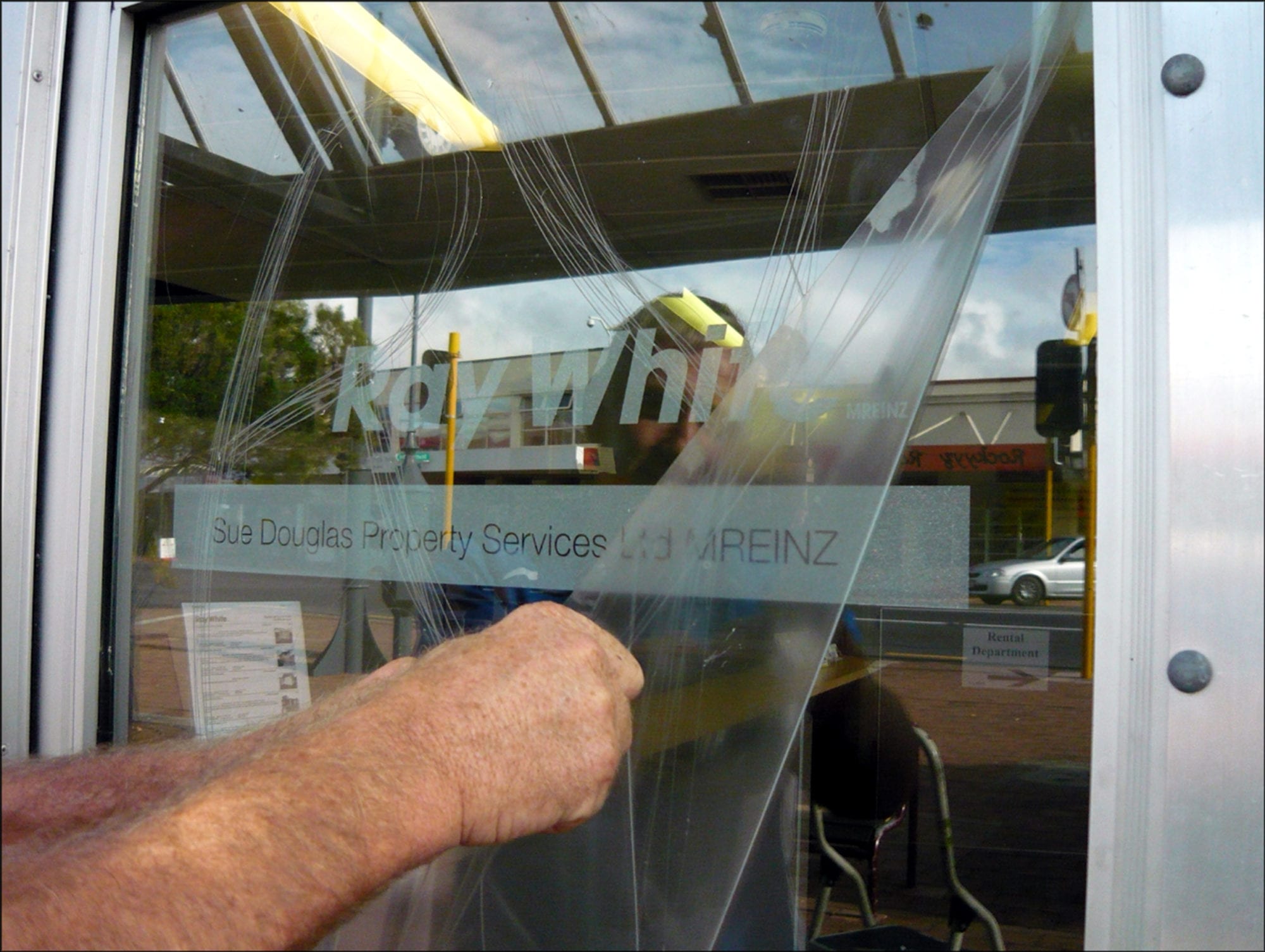 GSL Glassguard acts as an invisible sacrificial shield
In most cases, Glassguard etching protection film is installed to conceal the visible glass etching vandalism, salvaging damaged glass and providing window protection against future tagging.
The outcome is more cost effective than window replacement or traditional window polishing (a service we can provide if required, upon assessment).
Ultimately, installation of Glassguard provides a long term glass protection solution from graffiti etching vandalism.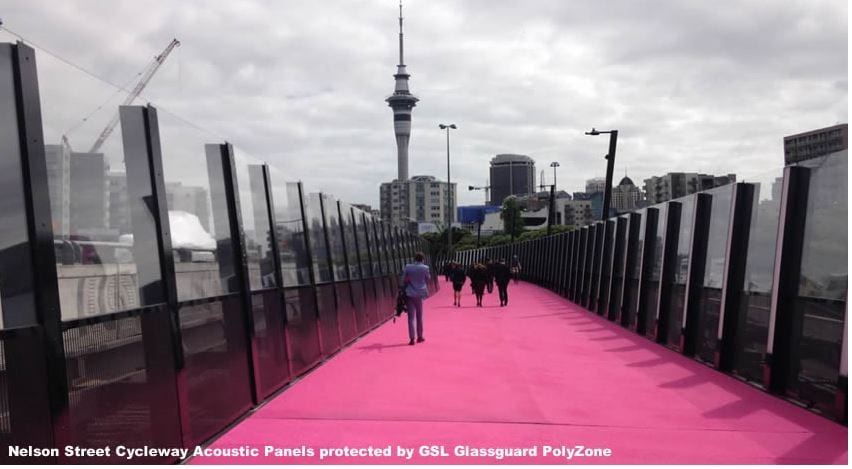 We offer customized glass graffiti etching solutions for:
Property Managers
Schools
Retailers
Councils
Public Transport Facilities & Vehicles
We will work with you and suggest ways that will provide long term solutions to glass etching vandalism by offering Etch-Free Maintenance Contracts and Etch-Free Guarantees providing you with certainty of cost and a hassle free glass graffiti removal and protection service.
Obvious benefits of Glassguard etching protection film are :
Low cost, significant cost savings
Backed by a manufacturer's warranty
Provides U.V. Protection
Professionally installed
Provides safety to glass and shatter control
Our responsive mobile teams will promptly call to your site, assess the situation and provide a solution to restore and protect your glass windows.
Our Glassguard window films are internationally sourced. The market now requires more sophisticated and robust products, which are designed for harsh external conditions for extended periods. The robust film construction and resilient coating enhance the resistance of the film to outdoor exposure, resulting in a longer life, and backed by an extended warranty period.
GSL Glassguard films are purpose designed for:
Glass
Arylics
Stainless steel
Polycarbonates
Etching protection
Shatter Control
Our Graphic printable films combine stunning window graphics with glass. The printable safety film offers customised solutions for commercial and public glazing.
GSL Glassguard are specialists in the field of window security protection.
High-tech security laminates provide:
Protection from forced entry
Protection from accidental breakage
Protection from impact by projectiles
Protection from impact by blunt instruments
Safety Zone 12 mil security film approved
UL972 Standard for Burglary Resisting Glazing Material
Replaces unsightly window bars or shutters:
Increases blast protection
Suitable for most window and door frames, including facades, curtain walls and skylights.
Answers insurance requirements, meets approved UL standard
Retrofit security solution, efficient and non-disruptive installation
The Glassguard security laminate, combined with an anchoring system is recommended for use in shop-front protection, high security institutions or vulnerable public areas.
GSL Glassguard's Graphic window films offer six advantages that combine to deliver a unique system:
Deter Tagging
Sacrificial Shield
Corporate Identity
Disguises etching
Provides Shatter Control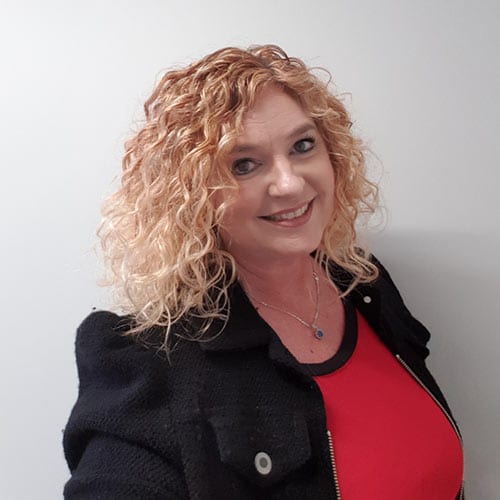 Therese Kilpatrick - Manager
Michael O'Callaghan - Operations Supervisor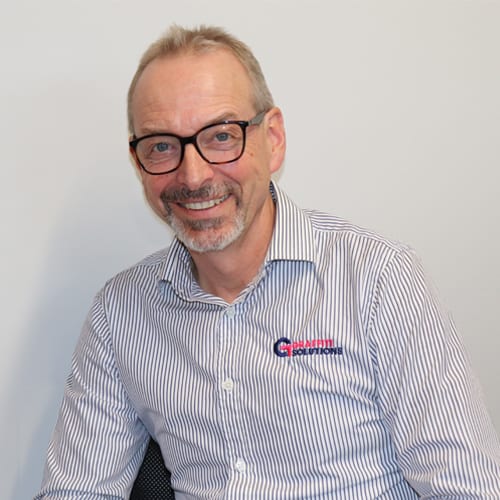 Tim Smith - Health & Safety Officer
The GSL Glassguard Guarantee means we take ownership of your glass-etching problems.
For one annual fee we will undertake to keep your glass free of etching vandalism.