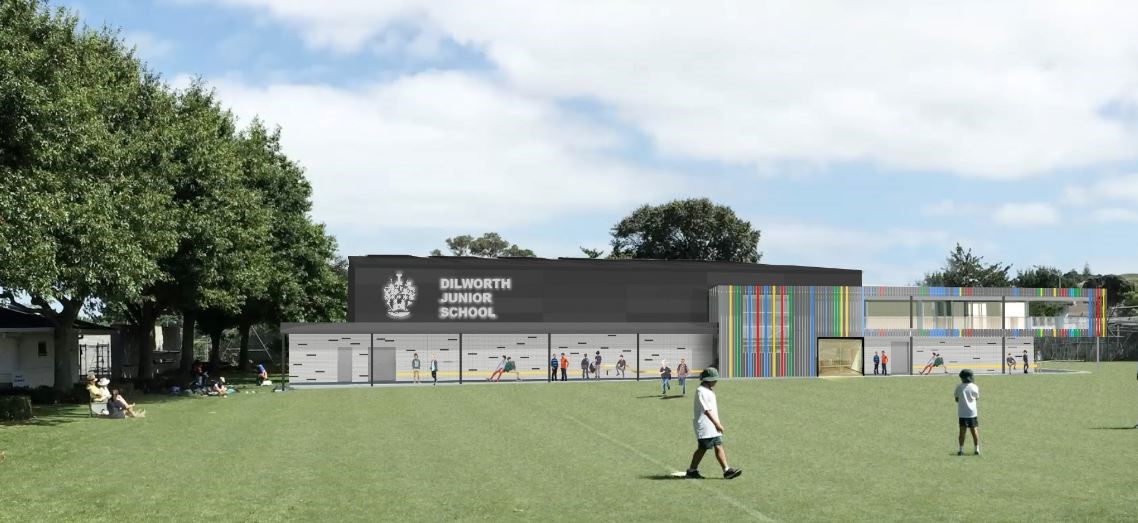 During 2018 and 2019  construction of a gymnasium with a double storey changing room, storage and classrooms were underway.
The structure of the building shell is predominantly made up of concrete block walls, structural steel and timber framing founded on concrete footing and slab foundation system over concrete piles with the suspended precast concrete mid-floor system.
The building envelope is enclosed with insulated profiled metal sheet roof coverings and fabric membrane waterproofing system with roof access hatch and walkway system.
During the Christmas break, graffiti vandals attacked the high-profile build on the west side visible from SHI at Greenlane. The same vandals also attacked the South elevation of the building…
Graffiti Solutions was duly summoned to remove the offending tagging and to apply Guardian Anti-Graffiti Coatings to vulnerable areas to facilitate easy removal of future graffiti.